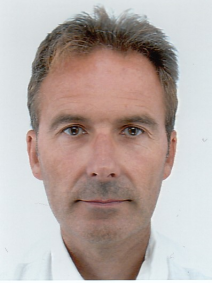 Prof. Pascal Lorenz
University of Haute-Alsace, France.
Biography:
He is senior member of the IEEE, IARIA fellow and member of many international program committees. He has organized many conferences, chaired several technical sessions and gave tutorials at major international conferences. He was IEEE ComSoc Distinguished Lecturer Tour during 2013-2014. He is a professor at the University of Haute-Alsace, France, since 1995. His research interests include QoS, wireless networks and high-speed networks. He is the author/co-author of 3 books, 3 patents and 200 international publications in refereed journals and conferences. He was Technical Editor of the IEEE Communications Magazine Editorial Board (2000-2006), IEEE Networks Magazine since 2015, IEEE Transactions on Vehicular Technology since 2017, Chair of IEEE ComSoc France (2014-2020), Financial chair of IEEE France (2017-2022), Chair of Vertical Issues in Communication Systems Technical Committee Cluster (2008-2009), Chair of the Communications Systems Integration and Modeling Technical Committee (2003-2009), Chair of the Communications Software Technical Committee (2008-2010) and Chair of the Technical Committee on Information Infrastructure and Networking (2016-2017). He has served as Co-Program Chair of IEEE WCNC'2012 and ICC'2004, Executive Vice-Chair of ICC'2017, TPC Vice Chair of Globecom'2018, Panel sessions co-chair for Globecom'16, tutorial chair of VTC'2013 Spring and WCNC'2010, track chair of PIMRC'2012 and WCNC'2014, symposium Co-Chair at Globecom 2007-2011, Globecom'2019, ICC 2008-2010, ICC'2014 and '2016. He has served as Co-Guest Editor for special issues of IEEE Communications Magazine, Networks Magazine, Wireless Communications Magazine, Telecommunications Systems and LNCS. He is associate Editor for International Journal of Communication Systems (IJCS-Wiley), Journal on Security and Communication Networks (SCN-Wiley) and International Journal of Business Data Communications and Networking, Journal of Network and Computer Applications (JNCA-Elsevier).
Speech Title:
Advanced architectures of Next Generation Wireless Networks
Abstract:
Internet Quality of Service (QoS) mechanisms are expected to enable wide spread use of real time services. New standards and new communication architectures allowing guaranteed QoS services are now developed. We will cover the issues of QoS provisioning in heterogeneous networks, Internet access over 5G networks and discusses most emerging technologies in the area of networks and telecommunications such as IoT, SDN, Edge Computing and MEC networking. We will also present routing, security, baseline architectures of the inter-networking protocols and end-to-end traffic management issues. .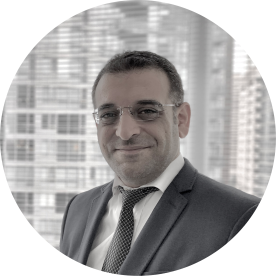 Asso prof, Hamed Taherdoost
University Canada West, Canada.
Biography:
His academic employment started in 2009 when he became a lecturer at IAU and Payam Noor University. He is currently, associate professor at University Canada West, adjunct professor at Westcliff University and Canadian College. Beside on lectureship positions, he was a researcher at IAU for over 8 years. Moreover, he is editorial, advisor and reviewer board member of some authentic peer-reviewed journals publishing with Taylor & Francis, Elsevier, Inderscience, MDPI, EAI, & IGI Publishing and has organized and chaired numerous conferences and conference sessions respectively, and further, he has delivered speeches as chief guest & keynote speaker. Most recently, he was the R&D Manager, Technical R&D Advisor & Program Manager of MDTH, Research Club, Pinmo and Hamta Academy, Mentor at Publons Academy and Vancouver Island University (CETP program), and is Advisory Board of Cambridge Scholars Publishing, UK, Scientific Board of Nan Yang Academy of Sciences (NASS), Singapore, Jury Member at Arctic Future Challenge, Iceland, Advisor at Mendeley, and Mentor at Futurpreneur Canada. He is a Senior Member of the IEEE, IAEEEE, IASED, IEDRC & HKSRA, Working group member of International Federation for Information Processing - IFIP TC 11 - Human Aspects of Information Security and Assurance and Information Security Management, and Member of Cyber Security & Information Systems, Information Analysis Center (CSIAC), American Council for Technology - Industry Advisory Council (ACT-IAC), British Science Association, American Association for Science and Technology, Association for the Advancement of Sustainability in Higher Education (AASHE) and many other professional bodies.
Speech Title:
Block-chain and Big Data: Opportunities, Challenges, and Future Perspective
Abstract:
In recent years, a great deal of interest has been generated in a variety of scientific and engineering fields due to big data. Despite its many applications and advantages, big data presents numerous issues that need to be addressed to improve service quality, such as big data security and privacy, big data management, and big data analytics. Due to its secure and decentralized nature, blockchain has the potential to greatly improve big data applications and services. Aside from this, the use of Blockchain seems crucial in providing an additional data layer to the process of big data analytics. Big data is seen as secure, as it cannot be fortified using the network architecture. In this speech, first, an overview of big data and blockchain is provided, as well as the rationale for their integration. Next, several blockchain services for big data, such as blockchain for safe big data acquisition, data protection, data analytics, and data storage are discussed.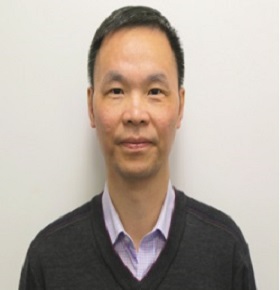 Prof. Huiyu Zhou
University of Leicester, UK.
Biography:
Dr. Zhou currently is a full Professor at School of Computing and Mathematical Sciences, University of Leicester, United Kingdom. He has published over 400 peer-reviewed papers in the field. He was the recipient of "CVIU 2012 Most Cited Paper Award", "MIUA 2020 Best Paper Award", "ICPRAM 2016 Best Paper Award" and was nominated for "ICPRAM 2017 Best Student Paper Award" and "MBEC 2006 Nightingale Prize". His research work has been or is being supported by UK EPSRC, ESRC, AHRC, MRC, EU, Royal Society, Leverhulme Trust, Invest NI, Puffin Trust, Alzheimer's Research UK, Invest NI. Editor-in-Chief of Recent Advances in Electrical & Electronic Engineering, Associate Editor/EBM of IEEE Transactions on Human-Machine Systems, IEEE Journal of Biomedical and Health Informatics, Pattern Recognition, PeerJ Computer Science, Security and Safety, Scientific Reports, Machine Intelligence Research, International Journal of Image and Graphics, and IEEE Access, Editorial Board Member and Guest Editor of several refereed journals.
Speech Title:
Modelling uncertainty in image analysis.

Abstract:
There are many questions to answer in image interpretation and understanding. Uncertainty in image analysis needs strong and powerful modelling tools to describe the objects in the images. Artificial intelligence (AI) plays a very important role in the design of a robust tool for image representation. Using some examples from his own work on uncertainty analysis, Prof. Zhou will explore how AI can stimulate new concepts or development of dealing with complicated problems and lead us to novel adventures through these applications.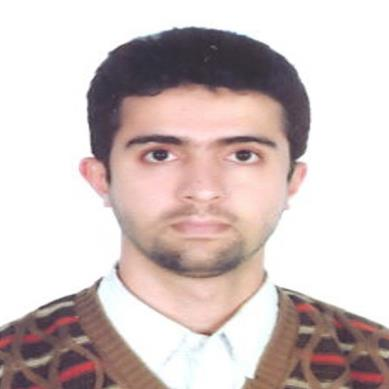 Assi Prof, Morteza Okhovvat
Golestan University of Medical Sciences, Iran
Biography:Morteza Okhovvat is currently an Assistant Professor at school of paramedicine, Golestan University of Medical Sciences, Iran. He has held visiting position at the department of computer science, University of Michigan, Ann Arbor, USA. He is a member of the Iranian Elite Foundation and also received several national and institutional awards, including the distinguished Student of Iran (2007, 2016), the top young person of Iran in part of Science and research (2013), the distinguished lecturer of Golestan University (2012), the top young person of Golestan province of Iran in part of Science and research (2012), the first ranked B.S. Student, the first ranked M.Sc. Researcher, the first ranked Ph.D. student and distinguished student in Iran University of Science and Technology in four consequent Years from 2014 to 2017. He ran numerous national projects and his main research interests include Health Information Technology, intelligent medical systems, IoT, modeling and performance evaluation, QoS-sensitive computing and networks as well as on cyberphysical systems and wireless sensor (actor) networks.
Speech Title:
Reliable, Time-Sensitive and Energy-Efficient Task Allocation in WSANs
Abstract:
The 21st century has witnessed rapid advances in micro-electro-mechanical systems. Most of these systems are designed to proficiently monitor and rapidly react to environmental events. Ubiquitously from mega-structure building automation to small smart homes, great industrial assembly machineries to a kid's toy, a college research laboratory to an international space research center, and even healthcare service at a desk through wireless sensor-actor networks (WSANs) has become essential. In healthcare systems, WSANs are used at various levels such as (a) direct monitoring and supporting the health of a specific patient [e-Health], (b) quality assurance of the applied treatments and devices, (c) verification of medical models [e-Science], (d) taking higher level decisions, (e) either directly or by advising humans (drug approval, (f) combating epidemics) [e-Decisions]. In this presentation, describing the constraints and various challenges of WSANs, how to deal with the challenges of these types of networks is discussed
Biography:
Dr. Yumin Cheng is Professor of Shanghai Institute of Applied Mathematics and Mechanics of Shanghai University. He received his Bachelor degree of mathematics from Shanxi University of China, and PhD degree of computational mechanics from Xi'an Jiaotong University of China. His research interests include numerical method, data analysis, and scientific and engineering computing. He has presented many numerical methods, such as improved moving least-squares (MLS) approximation, improved interpolating MLS method, complex variable MLS approximation, similar boundary element method, improved element-free Galerkin method, boundary element-free method, meshless manifold method, complex variable moving least-squares approximation, complex variable element-free Galerkin method, complex variable reproducing kernel particle method, improved interpolating element-free Galerkin method, dimension split element-free Galerkin method, and interpolating boundary element-free method. He has published more than 180 journal papers with 5500 citations. His h-index in scopus.com is 47. He has been honored with Fellow of The International Association of Applied Mechanics (IAAM), Fellow of International Association of Advanced materials and VEBLEO Fellow awards. He is an Executive Committee member of IAAM and Chairman of Committee of IAAM Standards and Codes. He has been Lead Guest Editor of the Special Issues of Mathematics, Mathematical Problems in Engineering and CMES-Computer Modeling in Engineering & Sciences, and he is Associate Editor of the International Journal of Computers, Editor and Member of the Editorial Board of the International Journal of Applied Mechanics, and Member of the Editorial Board of Mathematics, International Journal of Computational Materials Science and Engineering, Journal of Computational Engineering, International Journal of Applied & Experimental Mathematics, and International Journal of Mathematical Physics and Video Proceedings of Advanced Materials.
Speech Title:
Analyzing the urban function of Shenzhen under the lockdown of COVID-19 based on the data and complex network
Abstract:
In this paper, the complex network of the urban functions in Shenzhen of China under the lockdown of the corona virus disease 2019 (COVID-19) is studied. The location quotient is used to obtain the dominant urban functions of the districts in Shenzhen before and under the lockdown of COVID-19. By using the conditional probability, the interdependencies between the urban functions are proposed to obtain the complex networks of urban functions and their clusters. The relationships between the urban functions, and the overall and cluster characteristics of the urban functions before and under the lockdown of COVID-19 are analyzed based on the complex net-works. The mean degree and mean weighted degree of the primary categories of the urban functions are obtained to discuss the classification characteristics of the urban functions before and under the lockdown of COVID-19. Then, the differences and changes of the urban functions before and under the lockdown of COVID-19 are compared, and the corresponding policy implications under the lockdown of COVID-19 are presented. The results show that under the lockdown of COVID-19, the correlation of the urban functions is stronger than that before the lockdown; the common urban functions are more useful and essential, and finance, fine food and medical treatment are important; public service and government departments have the most positive relationship with other urban functions, and finance service has the highest spatial agglomeration distribution trend; and the cluster characteristics of urban functions are more related to people's livelihood, and the urban functions show incomplete and cannot be operated for long term.